Waiting for Death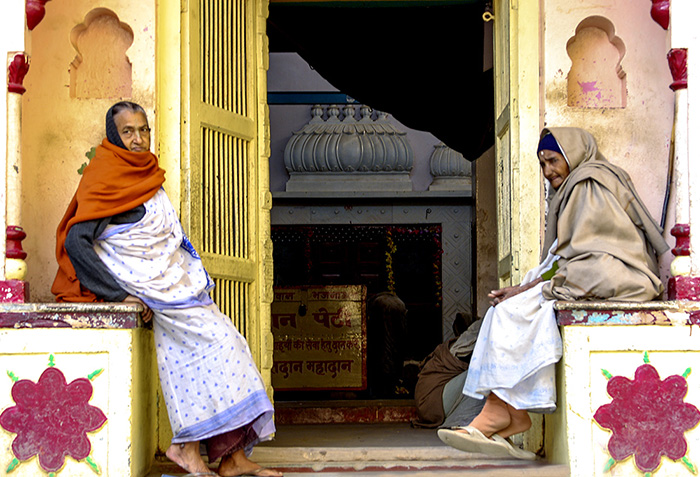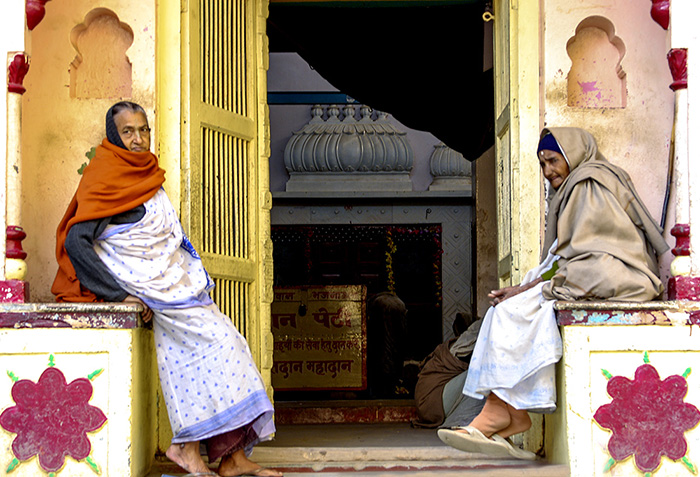 In researching for my book on the issues Indian women confront, I learned that their lives do not necessarily become less fettered as they grow older, even if they are a mother of sons (the ultimate, revered status). Widowed women are sometimes, in some families, considered a burden.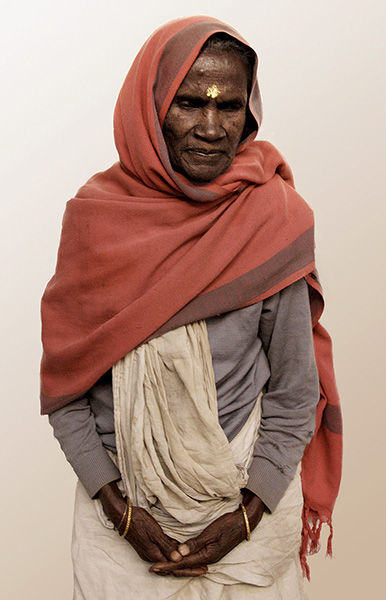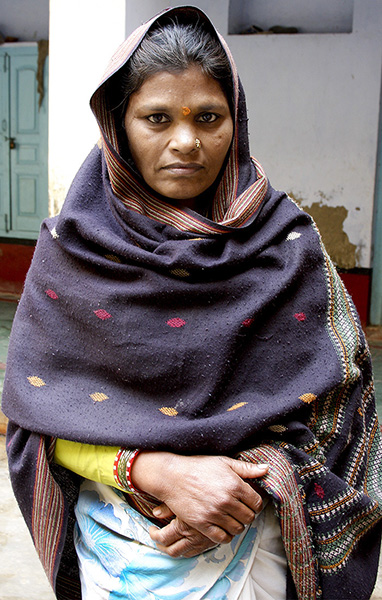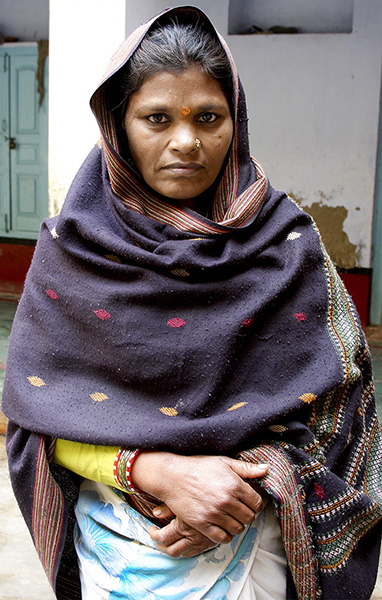 When a woman loses her husband she loses the status she had as a wife. Some women become outcasts and live the remainder of their lives in poverty, ostracized from family and society.
Regardless of her age, she is not allowed to remarry; she becomes a renunciate.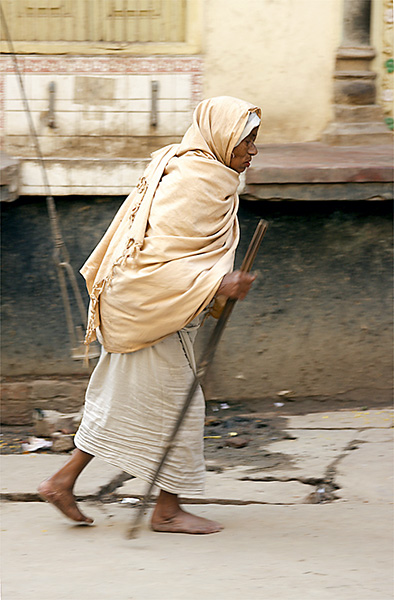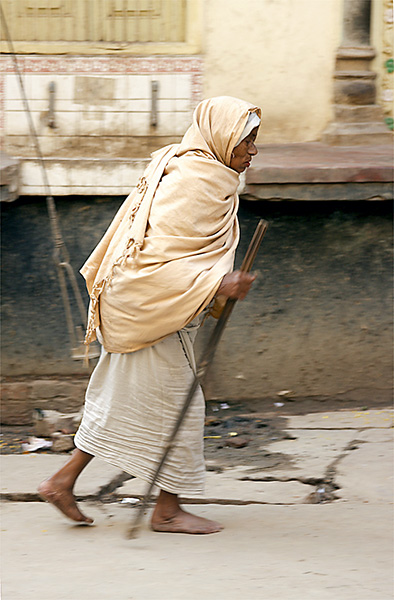 Referred to as the city of widows, an estimated sixteen to twenty thousand widowed women reside in Vrindavan.
The city of Varanasi is also home to many widows who live near the Ganges to ensure that their final resting place is in the river,
where it is believed moksha (liberation from the cycle of rebirth) is attained.
There are forty-million widows in India.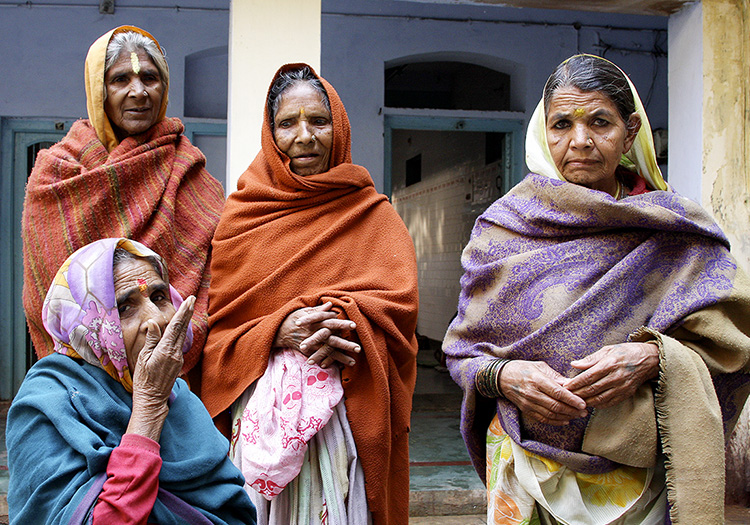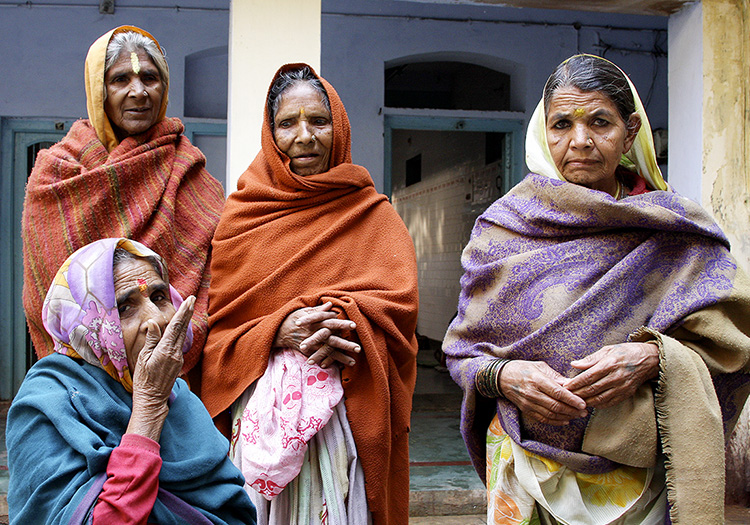 Of the few hundred widows we saw in the two ashrams we visited (one is across the street from the other), my interpreter Karuna and I spoke
with a small handful of them who curiously gathered 'round us. Some of them were no strangers to cameras and questions, and seemed eager to talk.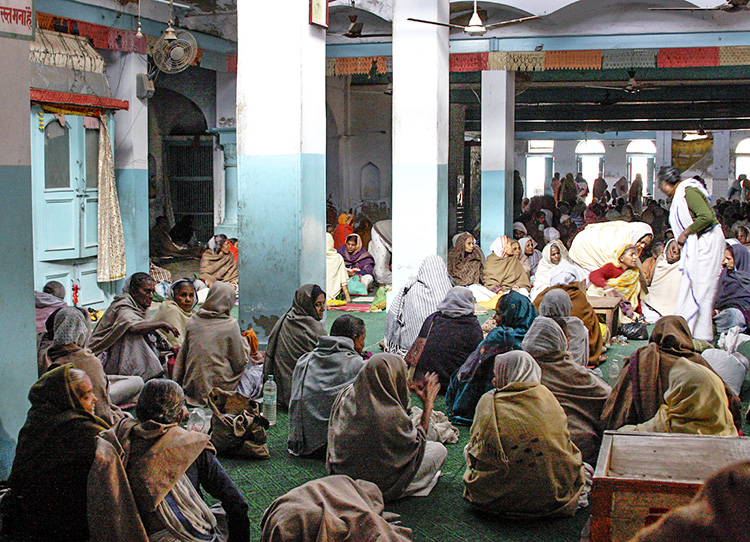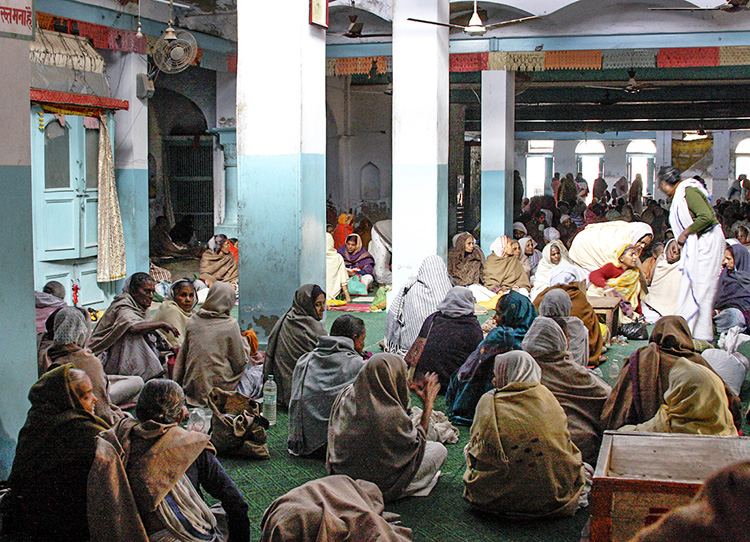 In delving into the fantastic story of the first woman we spoke with, we realized it was a bit too fantastic to be true when details
in her story started unraveling. Many of the women's accounts sounded similar. With the negative press the ashrams had been
receiving, we wondered if perhaps they'd been coached to tell the reporters who visit, certain, contrived stories.
The general consensus seemed to be that the women like living in the ashram and were there by choice.
One woman said she felt like a sadhu (holy person), that she likes to do bhajans (devotional singing), and to think about god.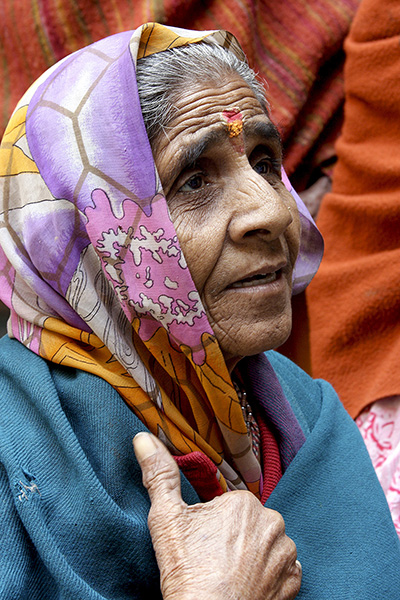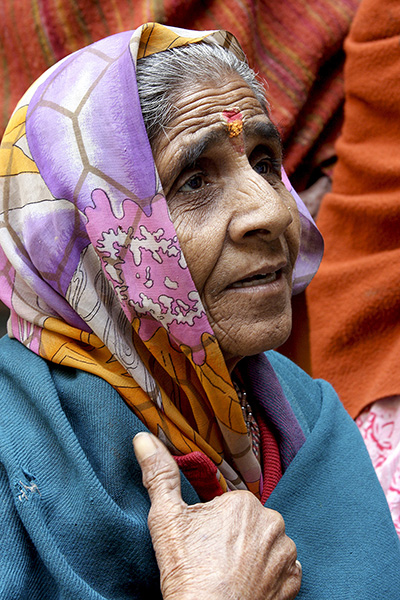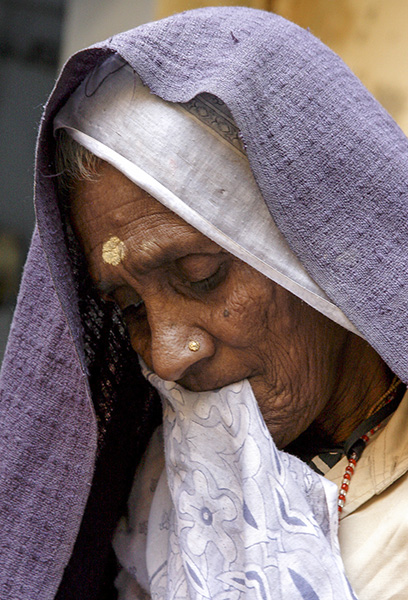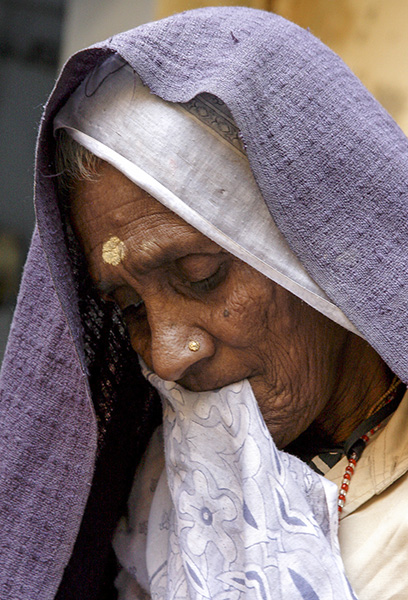 Another said now
that she's older
she wants to spend
the last of her time
at the ashram,
and do bhajans.
One woman said she
likes to go to darshan
(communion with one's guru)
and likes that it's
a peaceful place.

A few men congregated outside the ashram.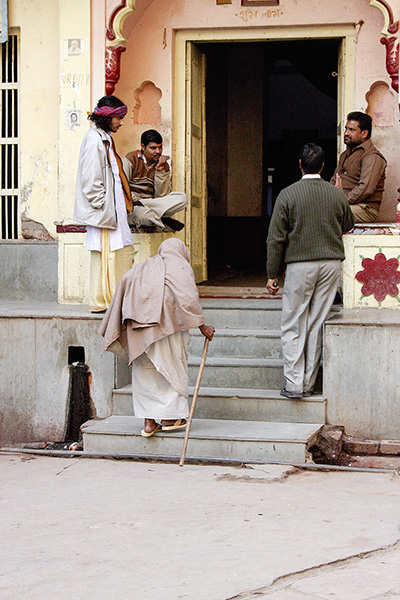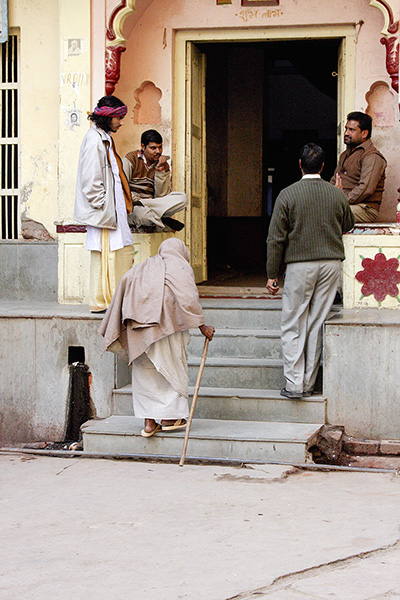 There didn't appear to be interaction between them
and the women entering and exiting,
though they did keep a watchful eye on us,
one man in particular.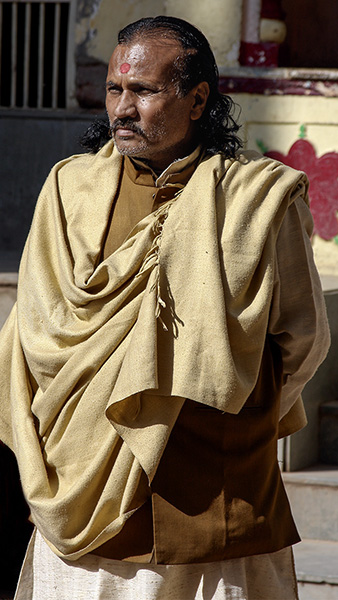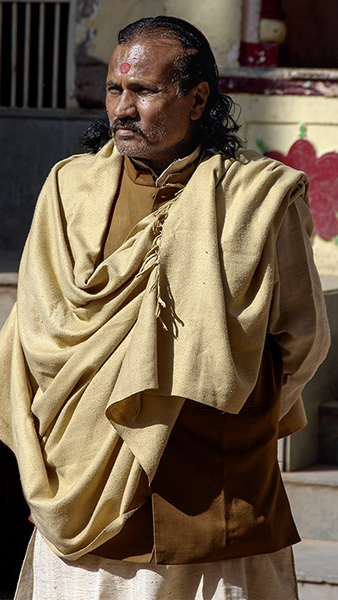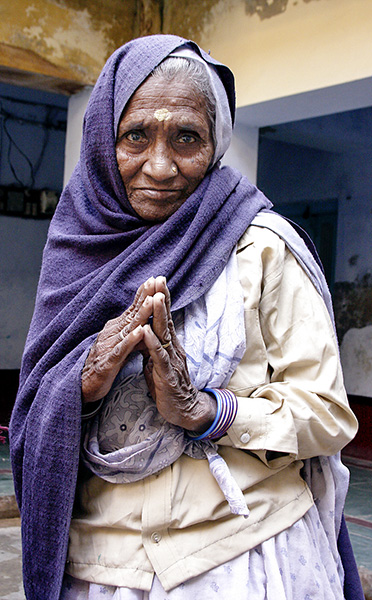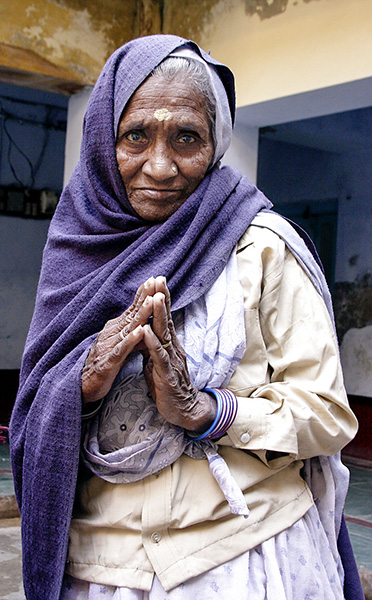 For some widows, religion becomes their focus. Life in an ashram suits their purpose - to be closer to god. But according to sources who have studied the lives of Indian widows, the final phase of their life is still one of sacrifice. Many have to beg for food and those in the ashram must sing bhajans for several hours a day to earn a few rupees so they can eat and have a place to stay.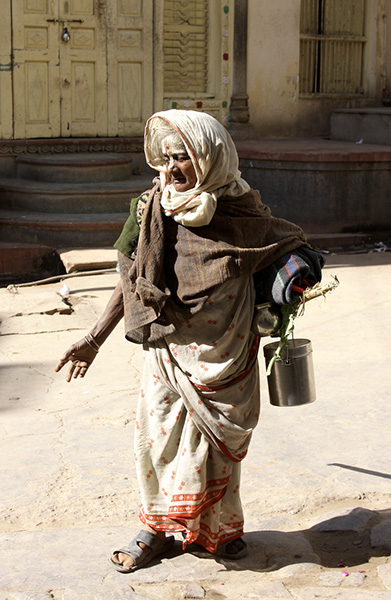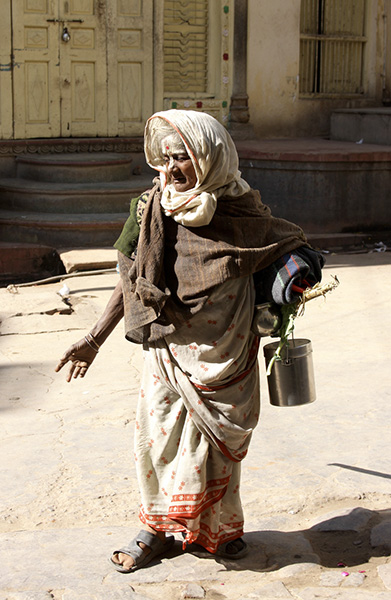 While sitting on the steps outside the ashram, this lively woman stopped to chat with us.

She carries what she owns under her arm.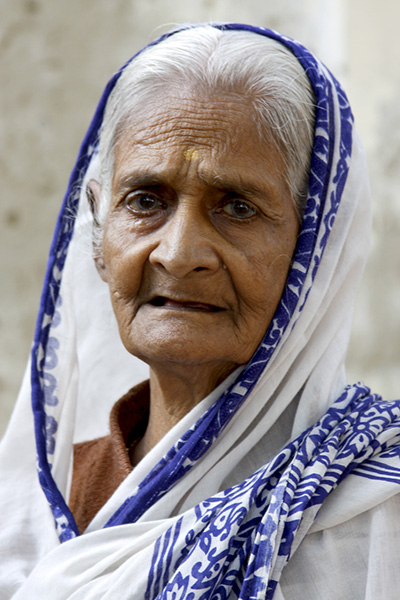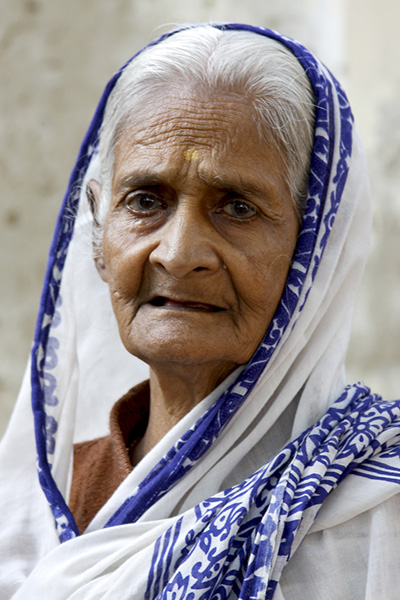 After the ashram we visited widows who live at a senior citizen's home for women.
The women we met with there were more reserved, not accustomed to
outsiders inquiring about their stories.
When we asked how they liked living there, one woman said her children wanted her to stay with them but she did not want to.
Another said she didn't think it fair to pressure her daughter to care for her, but she would live with her if she were to become unhappy with her present living situation.

Few of the women had visits from their children.
One said she only sees her children if she asks them to come.
Another said her son sends money but does not visit.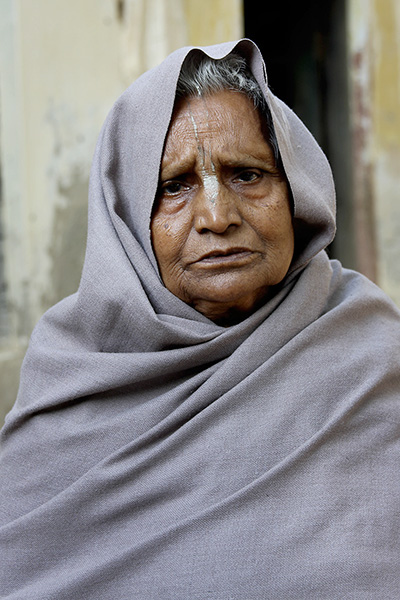 Two of the women were natives of Bangladesh. When the civil war broke out in their homeland they fled to India.
One of the women, married when she was seven to a man in his twenties, was widowed at 14. She and her husband became separated when the war started. She said that she grabbed onto someone's hand and ended up in India. She spoke of having a deep grief and an emptiness in her heart with losing her husband, and never having children of her own. She lived with a friend and helped to raise her daughter, a relationship that continues today with occasional visits.
The second of the two Bangladeshi women was the mother of five children, all of whom died as youngsters – one during childbirth and the other four when they were between the ages of 2-4, from chronic diarrhea. Her husband took her to India to stay with her mother. He was killed shortly after returning to Bangladesh.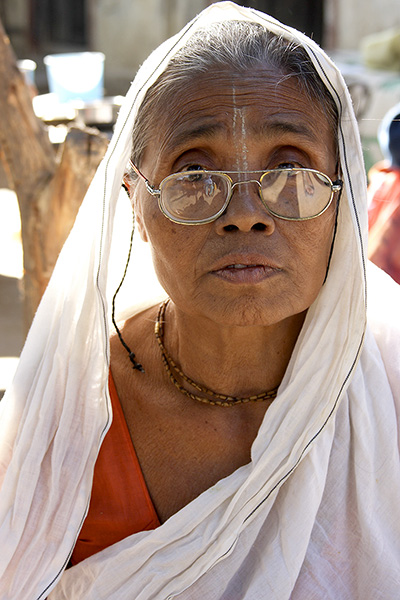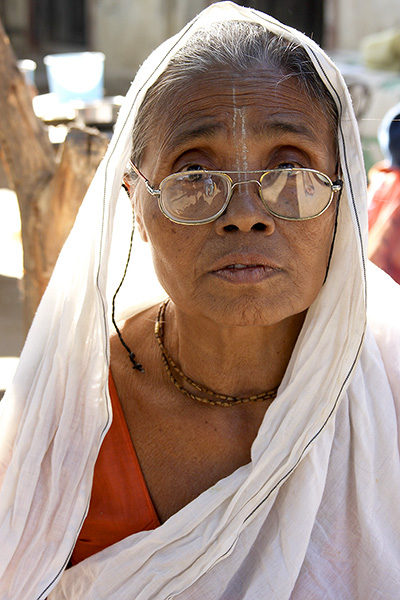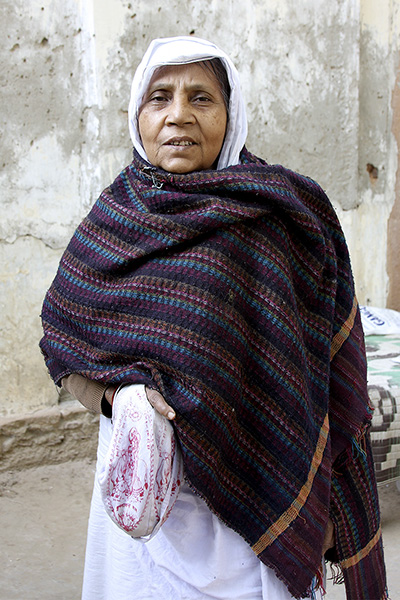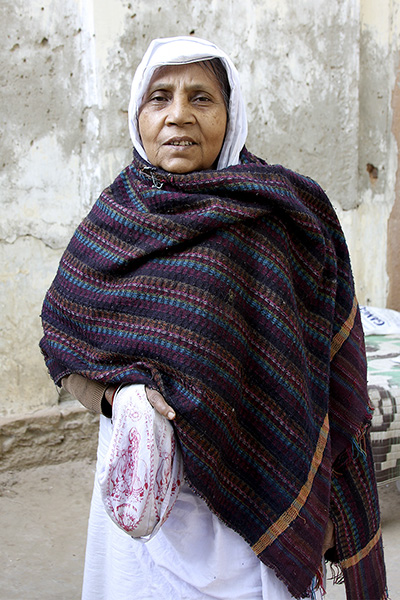 Our meeting concluded on an upbeat note with laughter and one of the women telling us "we fight, we laugh, we do things together, and when one of us is no longer here, it really hurts". They have a new family now, content to be in the company of other women.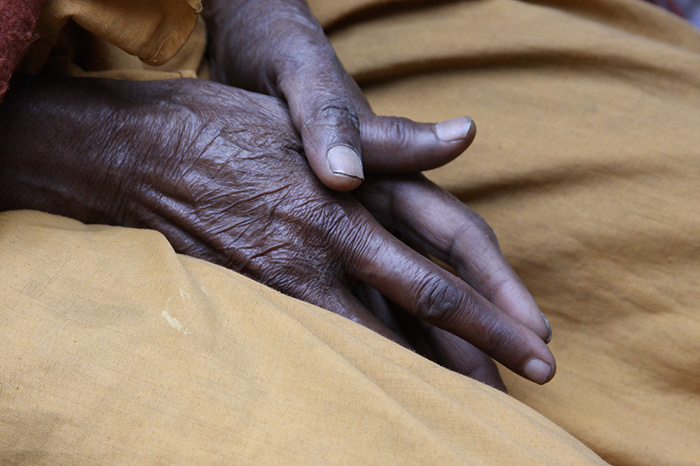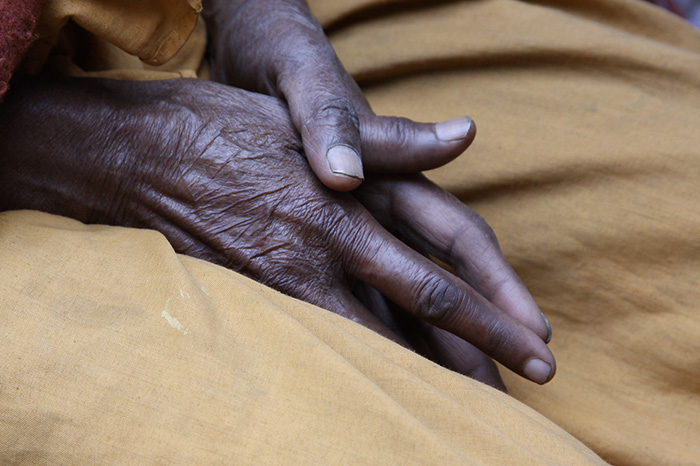 About the title: Waiting for Death
Dr. Mohini Giri, an activist and widow who works with displaced widows, says that women
lose their power when they lose their husband, and most of them are simply waiting for death.